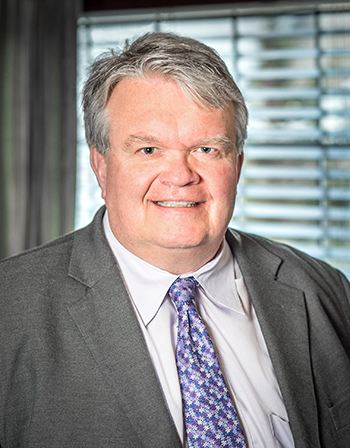 James L. Olsen, CFA, CFP®
President & Chief Investment Officer
Jim co-founded Malvern Capital Management ("MCM") in 2018. Prior to forming MCM, he served as the Chief Investment Officer at OneSource Retirement Advisers from 2016 to 2018, a suburban Philadelphia-based investment adviser. Jim was responsible for the firm's overall investment process and advising ultra-high net-worth and emerging-affluent clients on a range of retirement issues, including the construction of portfolios to support lifetime income. Jim's experience includes designing portfolios for clients approaching retirement with the goal of providing steady income, safety and measured growth.
From 2006 to 2016, Jim served as First Vice President and Chief Market Strategist for First Niagara (formerly Harleysville National Bank and currently Key Bank), Wealth Management division where he was responsible for the economic and portfolio advice provided to its ultra-high net-worth and wealth management clients.
Jim has over 30 years of investment experience serving in various investment positions since 1986 including a senior financial consultant for 16 years at a suburban Philadelphia investment adviser where he also was a member of its investment committee.
Jim earned his B.A. from Macalester College and MBA from Temple University. He is a Chartered Financial Analyst charter holder (CFA) and a Certified Financial Planner professional (CFP®).
Jim lives in Kimberton, PA with his wife, Teresa, and son, Luke. He is a prolific reader of many different subjects. He enjoys hiking and walking as well as going to the gym. He also enjoys watching football and baseball and is a huge Minnesota Twins fan.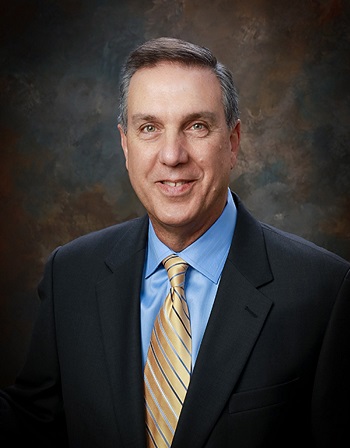 Louis J. Iovannone, Jr. – CIMA® 
Executive Vice-President
Lou joined Malvern Capital Management in September 2019 as Executive Vice President. He is primarily responsible for Malvern Capital's business development and maintaining client relationships in the high-net worth area as well as the defined contribution and defined benefit retirement plan marketplace. For nearly 25 years Lou has dedicated himself to providing exceptional service to his clients.
Prior to joining Malvern Capital Management, Lou served as President of Symons Capital Management for over six years where he worked side-by-side with the firm's CEO to help grow the small SEC registered investment adviser into a half billion-dollar enterprise. Mr. Iovannone began his career in the financial services industry in the mid-1990s. Mr. Iovannone previously held the position of Senior Vice President of Manchester Advisors, the Investment Advisory division of a large national retirement plan administration firm where he was instrumental in growing that business segment to over a billion dollars in AUM/AUA. His responsibilities included business development, product development and oversight of the day to day operations of the firm including building, maintaining and servicing client relationships. Prior to becoming SVP, Mr. Iovannone held the positions of Vice President and Chief Investment Officer of Manchester Advisors.
Mr. Iovannone also served on the national investment committee for Alliance Benefit Group, a consortium of the top independent retirement plan firms. Earlier in his career, Mr. Iovannone served in various supervisory roles as a registered investment advisory representative.
Mr. Iovannone graduated cum laude from the Wharton School of the University of Pennsylvania, earned his Certified Investment Management Analyst (CIMA) designation at the Wharton School, and is a member of the Investment Management Consultants Association.
Lou resides in South Jersey with his wife and family. In his spare time, he enjoys spending time with his family, golfing with friends, music and cooking. He also enjoys watching and rooting for the local Philadelphia sports teams.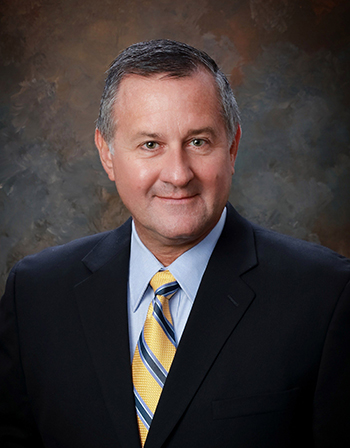 Michael P. Czajka
Chief Executive Officer
Michael is a passionate entrepreneur and a 30-year veteran of the financial services industry specializing in institutional and wealth management business development including successful business expansion, distribution and executive management skills. In addition to co-founding Malvern Capital Management in 2018, Michael was a former CEO of an SEC registered investment adviser where he played a significant role over twelve years improving, building and growing the small adviser business into a half-billion dollar enterprise prior to his departure.
Michael has always worked in positions of increasing responsibility for several of the investment industry's largest firms, such as Charles Schwab Institutional; focusing on services to financial advisers, pension consultants, banks, family offices and retirement plan providers. Michael consistently ranked among the most successful sales executives for one of Wall Street's most renowned investment managers, as Vice President of Institutional Marketing for Fred Alger Management. Michael has entrepreneurial experience and has enjoyed the challenge of managing a successful startup through the development, operation and ultimate sale of a business in the Philadelphia area.
Michael is an active member of both the Phoenixville and Chester County Chamber of Business & Industry and a member of the Small Business Alliance where entrepreneurs of various industries share ideas and best practices on building their businesses.
Michael resides in Kimberton, PA with his wife Karen, sons Michael and Benjamin. In his spare time and as a hobby, he and his wife are professional BBQ'ers and compete against some of the best barbecue teams in the mid-Atlantic.
Troi Lentini
Executive Operations Director
Ms. Lentini joined Malvern Capital Management in January 2020. Ms. Lentini has over 17 years of investment experience in a wide variety of management, operational and fiduciary initiatives. Her prior roles included Vice President of Operations and Chief Compliance Officer for a registered investment advisor located in King of Prussia, PA. Over the course of her tenure with that firm, she was responsible for developing business strategies, implementing firm policies and procedures, budgeting, compliance oversight, ensuring database and systems accuracy as well as working side-by-side with employees to improve personal development. Under her tutelage, the firm consistently increased productivity and performance, contributing to their assets under management growth from $200 million to over $1 billion.
She received her Bachelor of Business Administration with a minor in Finance from Immaculata University.
Troi resides in Spring City, PA. In her spare time, she enjoys spending time with her family and two dogs, traveling and attending concerts. She also volunteers at the local community church and CASA Youth Advocates.
contact us today.
set up an appointment for a
free consultation